Insight.ng, a digital media company in Nigeria, has extended its wings and is currently on a mission to empower at least 50,000 African youths through its Digital Academy program.
The company has taken it upon itself to continue its laid-down mission to empower 50,000 Nigerian youths within 10 years. 
According to a Tweet from the founder and CEO of the Company, Taiwo Sotikare, One of our goals at @insight.ng is to empower at least 10,000 Nigerian Youths with alternative digital skills and expose them to digital markets where they can compete globally. There are about 23 million unemployed Nigerians roaming the street with little hope of getting jobs."
He continued in another tweet trend, "Many undergraduates are anxious about their future — with little hope of any chance of securing a job even after graduating. Through our Digital Academy, we aim to reduce the strain on the Nigerian labour market and empower them with digital skills they can offer globally."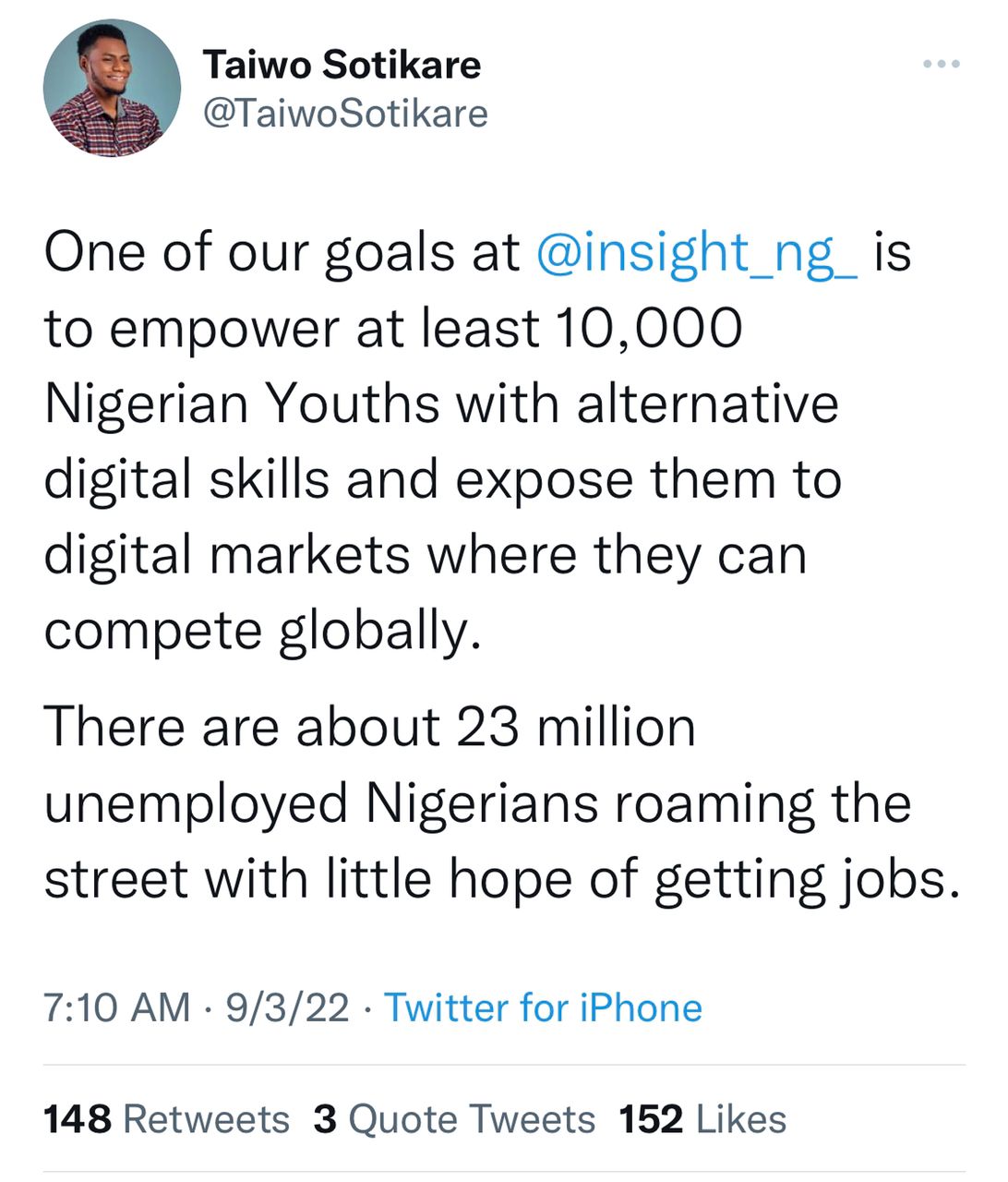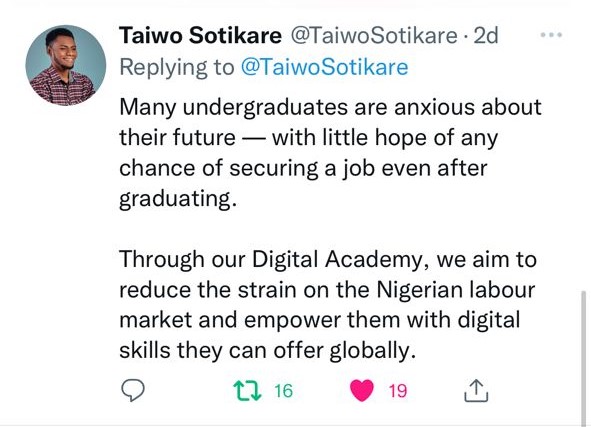 Following the publication of this Tweet, our correspondence at BusinessWorld.Africa quested to contact the company's CEO to know how the brand wanted to achieve this grand landmark.
He commented on how the brand has been working with experts in different industries to create comprehensive online courses on trending and the most sought-after digital skills in the world.