The general belief in Africa is that making money is easier when you have the initial capital. However, this does not mean you cannot earn money online without investment.  
But it would help to be careful when looking for online money-making opportunities. Most online money-making schemes are usually scams.
I bet you've already seen it all, from big, empty promises to "get rich quick" marketing gimmicks. It would be best if you didn't blame these people because they must also feed on your fears or insecurities to make money. Unfortunately, most of these online schemes are too good to be true.
If you have free time and want to get valuable hints on making extra income online, this article is for you.
Top 10 Ways to Earn Money Online Without Investment
Have a Youtube Channel
If you are passionate about generating audiovisual content, this can be a great hobby that can help you earn money online without investment.
But it's not easy at all. The competition is at its peak, so you should ensure your content is original and refreshing. On YouTube, with 1,000 subscribers, you can start generating income with ads in your videos.
Freelancing
Become a freelancer and dedicate the hours you want to the job. If you want to earn money online without investment in this way, you should have the necessary skills and continue developing.
Some freelance job ideas are:
Article writing

Translating

Programming or web designing

Product testing

Graphic designing
You can offer your services on freelancing sites like Fiverr, Upwork, Djinni, etc. Additionally, you can post on your social media channels so that people will know what you do. You can never tell where you will find your customers.
Create an online course
Creating an online course is another way to earn money online without investment. If you consider yourself an expert in a subject matter, you can teach others what you know through your online course.
Course-taking sites like Udemy and Coursera allow you to create courses. The courses usually don't sell for very high prices, but the good thing is that they have a considerable reach. If 1000 people buy your course at $200, you could generate a whopping $200,000 before commissions!
Read Also: Cryptocurrency Trading in Africa: A Step-By-Step Guide
Become a virtual assistant
If you have organizational skills, consider a job as a virtual assistant. It's a job that gives you freedom over time and a great way to earn money online without investment.
This job involves performing tasks such as answering emails, organizing calendars and meetings, taking calls, and managing digital paperwork.
Becoming a virtual assistant is now a popular remote job, thanks to the increase in small African digital businesses.
As a virtual assistant, you can promote yourself via social networks like Instagram and Facebook. After receiving so much demand, I have also heard of those who set up their virtual assistant agency to help businesses fill their vacancies.
Manage social media accounts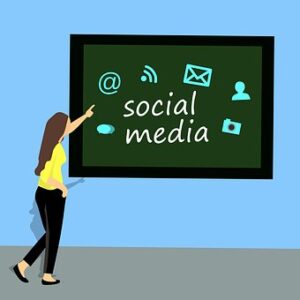 Managing the social media accounts of businesses is a job that is easy to start but very difficult to master. This job can be divided into three phases:
·         Beginner
Here you will only have to answer messages and doubts from the users of your client's social media accounts. You may have to upload content at certain times, but you would not create this.
·         Intermediate
You now have to create static content. Your employer may ask you for simple videos or graphics, so you should charge more. Fortunately, there is Canva. This app makes it easier to create beautiful graphic content without being a designer.
·         Expert
At this level, you should be charging quite a bit. Charge high not because you have a lot of experience but because you are aware of changes in the content positioning algorithms of each social network. And since you are the social media manager, you are saddled with the responsibility of ensuring that the social media account of your client is doing great.
Try jobs a computer can't handle
There is an example of this, thanks to the Amazon platform. Amazon Mechanical Turk is a site for people looking for human intelligence for tasks a computer cannot perform.
Examples of these tasks are:
Identification and labeling of images and videos

Gathering information and conducting surveys

Transcription of texts and audio

Verification of information and cleaning of databases
Become an author
Becoming an author is another way to earn money online without investment. Consider this if you are a good writer but have never written a book. And who knows? You might be very successful.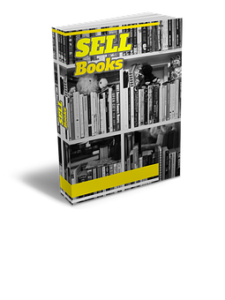 Wole Soyinka (Nigeria), Chimamanda Ngozi Adichie (Nigerian), Simon Gikandi (Kenyan), Olinda Beja (Sao Tome and Principe), Stella Nyanzi (Uganda), and some other African writers started from nothing. Of course, the difference today is that you can easily publish your book on digital platforms like Publiseer, Amazon Kindle, Lulu, Smashwords, Okada Books, etc.
You only need to write; these publishing platforms will bring your book to a broad audience.
Sell photos (stockphotos)
Have you ever seen photos with a watermark preventing you from copying or using them? Those are stock photos; believe it or not, they can be profitable.
If you already have a camera and have an eye for photos, you only have to register with platforms that will accept your photos. These platforms include Shutterstock, Mystockphoto, Fotomoto, Alamy, etc.
Sell on Etsy
If you love arts and crafts and want to earn money online without investment, Etsy is your best bet. You may have to buy materials to create them, but it shouldn't be considered an additional investment if you're already doing it.
Have a blog
If you have good communication and writing skills, creating a blog can help you earn money online without investment.
Of course, a blog will require a lot of your time and patience. For a blog to take off, you must write consistently for months. And only there can you search for profitable advertising or even paid affiliates or alliances.
Things to Keep in Mind Before Accepting a Job Online
Although there are many ways to earn money online without investment, some people will want to take advantage of the your work.
To prevent falling into scams and deception;
Beware of sites that ask for an advance or registration fee before handing you a job.

If they ask you for too much personal information, be careful. It is also crucial that you check the reputation of the site.

There will be sites that will try to squeeze the most out of your time for little pay.

Read and understand the contracts you are given before starting work.

Read reviews, research the company thoroughly, and look for feedback that people have left about their experience.
Conclusion
The advantage of an online job is that you can do it from the comfort of your home. Whether you are a student, a stay-at-home mom, a retired person, or even a 9-5 worker, an online job is waiting for you.
Remember that time is valuable when you want to earn money online. Therefore, don't apply for jobs you know you can't do; this can damage your reputation. Besides, it can decrease the chance of getting another customer. Make sure you're always looking for better opportunities and keep honing your job skills.
"If you enjoy this article, connect with us on Twitter or follow our Instagram page.  Contact us directly on WhatsApp to spotlight your business to the right audience."