Today, we have a business chat with Deborah Johnson Lawal, the Chief Executive Officer of JDF stores.
Deborah Johnson Lawal is an entrepreneur who hails from Yagba West, Kogi state. She had her primary and secondary education at the Apostolic Nursery and Primary School and the University of Ilorin Secondary, Ilorin, Kwara State, respectively.
Also, she is a graduate of the University of Ilorin, where she bagged her B.Sc(ed) degree in Agriculture. She is from a family of three, standing in the first position.
Keep reading to fully know Deborah Johnson Lawal, her business, and her Career.
Exclusive Interview with Deborah Johnson Lawal, CEO of JDF Stores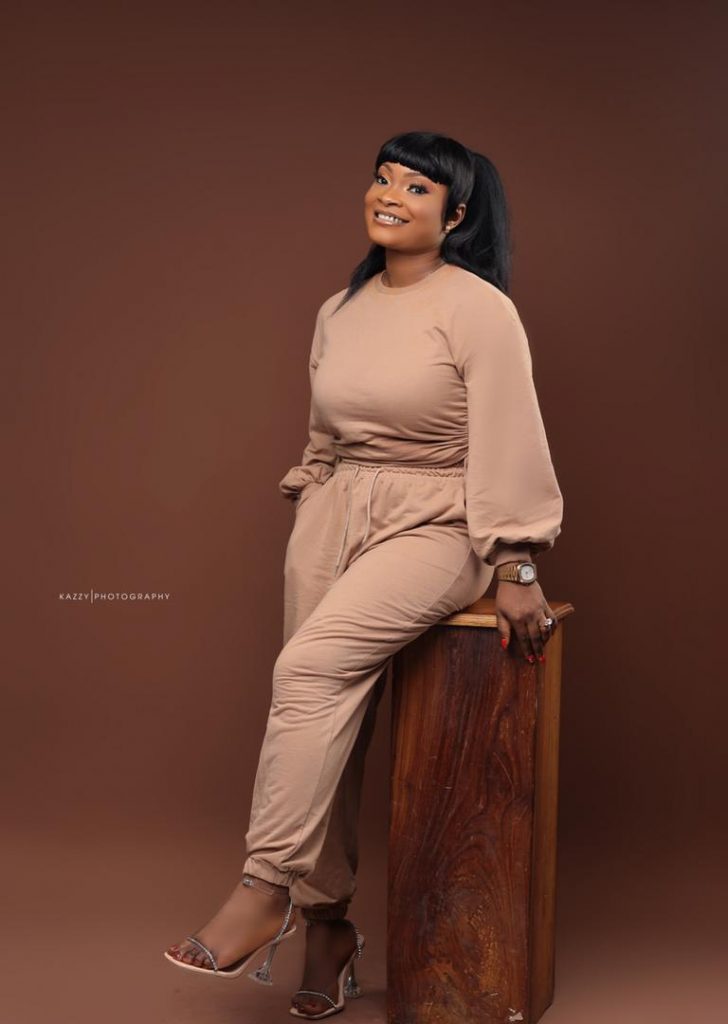 Goodday, Mrs Lawal; our background research on you stated that you studied B.Sc(ed) Agriculture at the university of Ilorin; how did you find your route into entrepreneurship?
Good day, business world.Africa. Just after NYSC, I tried every possible means to get a job, but it was fruitless. I had to think of something to do to stay relevant and not be a liability.  I started as a poultry farmer ( I rear broilers) and was doing perfectly well in it. Unfortunately, I had challenges, but it wasn't beyond my capacity.
In 2020, I got married and had to relocate to Ibadan. My location wouldn't permit me to continue with the poultry business. As the sharp Naija girl that I am, I had to venture into another business, which is fashion accessories. I sell anything accessories such as; sunglasses, earrings, wedding bands, etc.
That is so Interesting. So, What is the name of your Brand or business?
J.D.F Stores 
Your brand name sounds fascinating. Is there a story behind it?
Oh, Thank you! It's an acronym for my name, which is Johnson Deborah Faith (JDF). 
When did you start your business?
 I started in 2020. It's been two years!
 

How did you come about your business idea?
I noticed people, especially the young ones, or let me say Nigerian youths, love to look good and follow new trends. No one wants to be caught unfresh. So, I checked my environment and decided to go into the fashion world.
Is your business name registered with the Corporate Affairs Commission? 
Not yet
I advise you to do that soon. Do you think your brand's name rings a bell in the digital world?
Yes
Great! So, how did you build your customer base?
I mostly get many referrals from my friends and try to network my business in every way possible. I once used POD to increase my business visibility.
What metric have you applied to reach a wider audience?
Presently, I think Instagram reels work well for my brand.
Considering the number of entrepreneurs in your line of business, how do you cope with competition and your competitors?
The sky is big enough. But I try to create funny content on my social media handles, something you can relate to. Then, I try to give my customers discounts and quality for their money for them to come back and refer people as well.
Thank you so much, Johnson Deborah Lawal. Raising capital seems to be a pressing issue for entrepreneurs. Did you face any form of difficulty raising capital?
Not at all
Do you mind telling me how you got your capital raised?
Story for another day (lol). But mainly from my savings and also help from my family.
That's great. Could you tell us how long you have been running your business?
Two years now
As an entrepreneur, what is your greatest fear?
Lack of visibility/growth and not being consistent. 
Would you still want to be an entrepreneur if you were given another chance?
Yes.
Before we draw the curtain on the interview, is it just one business you run, or do you have a chain of businesses?
I run two businesses; I sell fashionable accessories and a hair laundry service.
How do you define success?
Being able to accomplish what you have set out to do 
Thank you for your time Deborah Johnson Lawal. What advice would you give to youths who want to venture into entrepreneurship?
Stay focused, Be determined, be consistent and never give up.
Can you tell us your social media platforms for prospective customers and how they can reach you?
Absolutely! Although, we are only reachable on Instagram for now. Our handle is @jdfstores for the accessories and @hairlaundrybyjdf for the hair laundry service.
Thank you.