While learning to bake a cake seems complex, it's far from science—it can even be fun.
I will provide some tips; these tips will help you bake different types of cake. Keep reading to learn how to use the oven and bake a cake with the best preparations.
What is Baking?
Baking is a cooking technique that involves subjecting food to the heat produced by an oven. Baking usually involves the use of flour. Depending on the type of oven used, baking can be done to dry or dehydrate (remove some moisture) the food. When you dehydrate, you would have given sumptuous flavours and textures to the food.
The Necessary Baking Tools and How to Organize Your Kitchen
Preparing your kitchen is the first step in learning how to bake a cake. Do not use unnecessary elements and utensils. The followings are essential for good baking:
● Measuring cups and spoons, especially for confectionery.
● Blender, because it will help you save a lot of time and arm pain.
● Baking moulds for each preparation. If they are non-stick, better!
● Mixing bowls and storage containers.
● Baking paper, as it prevents cakes, cookies, and other preparations from sticking.
● Basic utensils such as spatula, spoon, and oven mitts.
● A scale and a digital thermometer (ideal if you hardly know how to use the oven) are essential to complete your utensils.
To Bake a Cake; Strictly Follow the Recipe
Who wants to avoid creating their recipes and feeling like a top chef? Be patient as I guide you through how to bake a cake like a pro.
Firstly, don't improvise because that way, you won't know where you went wrong when you don't get the desired result. Improvising makes it difficult to correct such a mistake next time.
Also, do not try to substitute ingredients for something similar because the amounts, textures, flavours, and even the result can vary. Following the recipes is how to bake a cake as a future chef. Even if you only want to bake bread occasionally, check to ensure you have everything you need for a recipe before you start baking.
Always remember to read your recipe, make sure you understand it. If you have doubts or challenges, proffer the solution before making any preparation; this saves you a lot of headaches.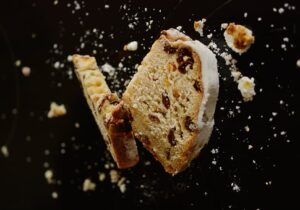 For Better Results, Know How to Use the Oven
Knowing how to use an oven is essential. You only need to run out and buy a new one to bake on a larger scale. If you are a newbie baker, it is essential that you know understand that ovens can come in different sizes.
Hence, you should try simple preparations that allow you to discover how to work optimally in your kitchen. Ovens generally have a margin of error of about ten minutes for the time indicated in the recipes.
They can also heat unevenly. So, you will surely need to test your oven to know how it works before finally deciding to bake that delicious cake.
Therefore, you should consider doing the following:
Preheat the oven for between 15 and 20 minutes before introducing the preparation.

Check the temperature. Celsius (°C) is not the same as Fahrenheit (°F). For example, 180 °C is equal to 356 °F. Use an online calculator to convert degrees if you need to.

Don't let anxiety win you over. If you open the oven early, the preparation can be ruined. It is best to respect the cooking period indicated in the recipe. If necessary, you can check when 70 % of the total time has passed.

The cooking review has to be quick not to create a temperature shock that affects the result.
Organize Your Table for Easy Access to Tools and Ingredients
Before baking a cake, verify that you have everything to prepare the recipe. Check the ingredients, their exact amounts, and the right utensils.
Also, go through the step-by-step. Try to have everything prepared, separated, and ordered as indicated. Doing this will save time and reduce the chances of making a mistake.
Ingredients for Baking Cake (for a 20 cm Diameter Mold)
★ Flour 90 g
★ Potato starch 50 g
★ Sugar 150g
★ Baking powder for desserts 3 g
★ Eggs (about 3) 180 g
★ Yolks (about 3) 50 g
★ Salt up to 1 g
★ Lemon zest 1
★ Butter 90 g
Guidelines:
Step 1
Melt the butter over very low heat, then let it cool. Pour the eggs and sugar into the bowl of a stand mixer. Operate the machine with the whisk at medium speed. When the eggs are not completely whipped, add the salt and the grated lemon zest (optional).
Step 2
Whip at maximum speed for 8 minutes. Add the yolks one at a time. In another bowl, combine flour, yeast, and potato starch.
Step 3
Sift them on a sheet of parchment paper twice. Slow down the speed of the machine and insert the powders in one go. Increase the speed to uniform the mass. You must obtain a consistent and homogeneous compound and turn the machine off. Take a portion of the dough and transfer it to a bowl.
Step 4
Add the melted butter and mix quickly to create an emulsion. Add a little more butter to the bowl.
Step 5
Mix until a uniform mass is obtained. Pour the mixture back into the bowl of the planetary mixer and mix from bottom to top. As soon as you obtain a homogeneous mixture, transfer it into a 20 cm mould that was previously buttered and floured. Bake in a preheated static oven at 190° for 40 minutes. Then, let it cool.
Step 6
Turn it onto a wire rack, add icing sugar, and serve your cake.
Conclusion
Learning to bake a cake is a challenge; you must practice a lot and have the patience to improve. Patience is very important as baking involves time and precision.
Most importantly, you have fun and enjoy yourself while doing it.
With the steps discussed here, you already have exquisite recipes to share with your loved ones. You can even start your baking business or enrich your recipe book. What are you waiting for? Adjust your apron and preheat the oven.
"Hey! Become one of our authors, send a message to us on WhatsApp. You can connect with us on Linkedin to get more updates on recent happenings in the business world"