Have you ever heard of HR or human resources? The HR department is involved with staffing in most business organizations.
Besides most organizations' economic and financial dealings, the employees are the cornerstone. They are the one who brings added value and advantages to the organization. And dealing with them is a direct effort of the HR department of every organization.
In this article, I will explain why business organizations need HR personnel.
Top 10 Reasons Why Business Organizations Need HR Personnel in 2023
Every business organization in Africa needs a department that focuses on employee relations, and this department is the HR unit. Most of the activities of the HR department are directed by HR personnel and their team members. But fostering employee relationships is only a part of the HR personnel jobs.
Business organizations also need HR personnel because of the following reasons:
Selection of prospect for the organizational job
The HR personnel help to select the best possible candidate for a position in an organization. They match the skills of applicants with the role of the job.
But how do human resources officers do this?
The methods of recruitment are different but can be categorized into four: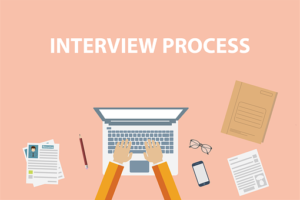 Retrieve CVs in the archive:

Many people don't wait to apply for a job offer announced in the newspapers or on the internet but prefer to play it safe and send a spontaneous application to organizations.

And where do all these CVs go? An archive is used by HR personnel every time the organization needs a new professional figure.
Traditional ads: HR personnel place ads in dedicated magazines and newspapers. National newspapers generally have inserts dedicated to job offers
They publish ads online:Many sites provide business organizations with a platform to publish job advertisements; they act as a link between organizations and potential candidates.
They search for professional profiles on LinkedIn: The paid version of LinkedIn allows businesses to find collaborators among thousands of candidates, thanks to the ability to search using advanced filters.
Development of soft skills
Most business organizations need to develop their employees' soft skills, and only the HR personnel can adequately help. Most HR personnel know how to re-skill and up-skill employees, giving them the training to face a rapidly changing world. Such activity brings many benefits, such as identifying new leaders, making employees more versatile, and increasing retention and attraction. With this, businesses can develop employees' skills without spending more on hiring external professionals.
Taking care of employee
Taking care of the employees' physical, mental and economic well-being is one of the main priorities of many businesses. Managing employee well-being is one of the core tasks of HR personnel.
Ensuring workplace diversity, inclusion, and belonging
Diversity and inclusion issues are increasingly relevant and will be critical to the success of business organizations, significantly as the workforce is increasing with the spread of remote work. Ensuring diversity, inclusion, and belonging is central to the HR department's strategy from the recruitment and onboarding phases.
Performing HR analytics for remote work
Tracking and analyzing data is more critical when managing a workforce that is only sometimes present in the office. In 2023, many organizations will make specific use of people analytics to support their decision-making process.
Predictive tools based on artificial intelligence will also continue to be developed. In addition, business organizations will need to hire or train people with the right skills to organize and interpret the vast amount of personnel data. However, the initial role still lies in the hand of the HR personnel.
Read also: What is Human Resource?
Ensuring employees remuneration
Whether the employee is new or not, it is the work of the HR department to know their remuneration. They do this by examining the employees' specific skills and roles. Besides, most business owners often need to remember their employees' exact compensation; the department's HR personnel can remind them if this were the case.
Revaluation of internal employees
Given the difficulties in finding new talent in the job market, organizations will revalue internal profiles as much as possible. On the one hand, it will be necessary to adopt a broad strategy to engage employees that allows them to enjoy a positive experience. On the other hand, it maps competencies and career paths so that all employees fully develop their potential. Identifying training itineraries to establish the leadership of the organizations' new managers and team leaders is essential. Again, all these are to be done by the HR personnel.
Ensuring corporate responsibility
After the organizational changes that have allowed the diffusion of hybrid work, the business organization's culture must also be modernized. Workers, especially younger workers, are increasingly aware of ethical and sustainability issues.
They expect the businesses to take a position on the most relevant issues and provide them with the security they need. But all these can only be done with adequate HR personnel or department. Any organization that takes care of this aspect will achieve a competitive advantage in employee attraction and retention.
Teleworking
Telecommuting or fully remote work has increased and will continue to grow in the coming years, although many businesses will opt for hybrid modalities. There are many benefits for employees regarding family reconciliation, but we must remember the aspect of digital disconnection. The risk is that employees feel that they must always be on call, which would affect their family life. The HR department is responsible for developing a strict policy that protects them.
Employer branding
Recruitment will become increasingly similar to marketing. Businesses will invest heavily in the employer branding strategy, acquiring the appropriate technology to support it and creating a solid presence in social networks. To implement its approach, the HR department must develop the skills to manage the career page and the candidate communities. In return, search and selection costs will be reduced, and results improved.
Conclusion
The success of most business organizations depends on the effectiveness of their HR personnel or department. Hence, businesses without HR personnel will suffer from inefficient employees.
"Did you enjoy this article? Connect with us on Twitter or follow our Linkedin page for more exciting insights"