Business plays a critical role in the economy, creating jobs, generating revenue, and driving innovation. Successful businesses typically focus on identifying and meeting customers' needs while managing costs and risks effectively.
In this article, I have provided some insights into what you need to know about business functions, components, features, types and sizes.
Business Meaning
Business typically involves the production and selling of goods or the provision of services for the general populace. Usually, business owners provide goods and services with the main aim of making a profit. However, there are not-for-profit businesses.
Functions of Business
Businesses need to function well if they will make sales and run smoothly. The primary function is the provision of goods and services; however, other secondary functions that uphold these daily activities include;
Strategy and Management
Strategy and management include all aspects of planning, organizing, directing and controlling an organization to ensure effective and efficient division of activities among the several departments or components that comprise the organization.
This function usually involves setting goals, allocating resources to different departments and making decisions that will enable the business to achieve its objectives. To do this, business owners typically ask questions like
What do we want to do?
Why do we want to do it?
How do we do it?
Answering these questions helps them know the prevailing market competition and where to increase sales for their products or services.
Human Resources
At one point or another, every organization must hire new skilful staff to scale up or retrench/sack senior staff. Hiring and reducing staff is the function of the human resources department of every business.
The human resources function includes employee training, development and management. Human resources create a positive working environment and ensure all employees have the skills and resources to perform their job effectively. The human resources manager needs to treat employees as customers for better productivity.
Read Also: What is Human Resource?
Finance
Businesses need an adequate financial plan to avoid bankruptcy. The finance function involves budgeting, accounting, and other economic analyses. The finance function ensures businesses have sufficient funds to operate and manage any financial risk or burden.
Additionally, this function includes the prediction of cash flow; this prediction involves looking at income and expenditures. With this, the organization can estimate its potential revenue and know how to adapt to economic changes.
Sales and Marketing
Sales and marketing involve identifying customers' needs, developing products or services that address those needs, pricing them appropriately, promoting them through several adverts means and distributing them through appropriate channels until they reach the final consumer.
This function makes creating and maintaining the customer base possible, generating the needed return. Businesses study their target audiences and understand what they want, then create awareness about the product and engage the audience for conversion.
Operations
Operation involves delivering goods or services and managing the processes and systems that support those activities. Operation also involved knowing how to manage the talents of employees who are involved in carrying out the organization's daily activities. This way, the business process becomes more effective, efficient and responsive to customers' needs.
Components of Business
Every business endeavor must have four (4) essential components to function effectively. Besides, it will be uneasy for startups to find investors without these components. They include;
Money
Money here usually refers to the capital for most startups. Every business owner must have enough money to fund every expense. Many businesses have failed because they suddenly run out of money; this is why most companies have a financial plan to guard against unforeseen financial situations.
Market (Customers)
A market is a place to sell products. When there is a market for a product, it means that the demand for the product already exists, and people need it. When people do not need a product, there is no market for it.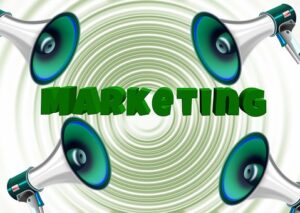 A marketing plan focuses on the final customers and tries to provide adequate channels to establish a brand presence. The marketing plan makes people willing to buy a product or patronize a service.
Product/Services
Business is only business with a product or service. The products or services must solve people's problems; this is why most businesses identify a market gap or niche and fill it.
Most customers can describe a good product or service because it solves their needs. Besides offering the right product for customers, businesses also determine a set price for their product or service.
People (Employees)
People here do not refer to the market. The market is the customers willing to buy the product. The people refer to the employees who clearly understand the organization and are eager to work hard to ensure they carry out its vision and mission.
Businesses typically train and invest in employees who are loyal and committed to taking them to the next level.
Features of Business
If any human endeavor must be classified as a business, it must have the following characteristics;
Economic Activity
Businesses must be able to support a nation's economic development. Established businesses create jobs for the unemployed while also improving the industrial capacity of a country. Moreover, several people gain through business operations.
For instance, an intermediary who does not know the function of a product can still sell it to a targeted audience and make a profit. The overall goal of business as an economic activity is to create utilities for human satisfaction, whether to serve a purpose or as monetary gain.
Ability to Make Gains
Profit is needed for the ultimate survival of any organization; this is why the main aim of businesses is to make gains. Profits earned are used to run the daily activities such as payment of employees' salary, re-investment, etc. The better the income, the more the business becomes economically viable.
Buying and Selling
Businesses profit by buying and selling. Buying and selling are essentially trading because goods and services are available to every section of the economy. Some businesses may purchase raw materials and turn them into finished products, while others buy these finished products in bulk and sell them at a retail price to the final consumer.
Regularity/Routine
All business endeavors are routinely or regularly done. As such, trade or economic activities done once or occasionally are not businesses.
For instance, during the COVID-19 pandemic, most people in African nations, such as Nigeria, Ghana, Liberia, etc., started selling nose masks. Do they make a profit? Yes! They made a lot of profit due to overwhelming market demand. However, as soon as COVID-19 ended, these people returned to their former endeavors. In this case, they are "not in business." What they have done during this brief period is an economic activity, but it is not business.
Nevertheless, someone who has been selling nose masks before the COVID-19 pandemic and continued to sell after the pandemic can be said to be "in business."
Therefore, a single act of trade or a few trades made over a limited period cannot be termed business.
Read Also: Hospitality and Tourism Management Business in Africa: A Simple Guide on How to Start
The Risk Factor
Every entrepreneur knows that starting or operating a business is risky. There is usually a sudden change in market preference which can affect the sale of products. Most companies do take into account their insurable and non-insurable risks. This act makes them prepared for any unforeseen contingency.
Legal Endeavor
Most businesses are subject to government regulations. Therefore, everything they do is within the confine of government laws. Government regulations are necessary to make the organization as ethical as possible. Besides, most customers will lose trust in a business that does not comply with the rules and regulations of the government.
Satisfaction of Customers
Besides making a profit, the knowing your customers and satisfying them is paramount for every organization. Most modern businesses adopt a customer-centric approach which emphasizes customer satisfaction. Companies can only survive when they have a market (customers) for their products.
Read Also: How to Earn Money Online Without Investment
Types of Business
Several businesses have their particular legal structure and rules which dictates their daily operation. Businesses can be categorized into four (4) main types depending on their legal system, regulations and owners' liability/responsibility.
Sole Proprietorship
A sole proprietor is a person who owns an unincorporated business. An unincorporated business is not distinguishable from its owner because the owner is responsible for all debts and other obligations.
A sole proprietorship is a business in which a single person (the sole proprietor) is responsible for managing all its affairs, including liabilities. Hence, the owner has the same identity as the business itself.
The advantage of the sole proprietorship is that it requires few legal regulations, is inexpensive to start, and the owner can maintain absolute control over the affairs of the business. However, it gives minimal financial and legal protection.
Partnership
Partnership businesses are owned by two or more people. Like sole proprietorships, partnership businesses are also unincorporated. Every debt or liability is shared among these owners. A partnership can be further categorized into three:
General Partnership 

General partnership is formed by individuals who have agreed that they will share equal responsibility in the operation of the business. Hence, all partners will use their assets to pay the liability of the business partnership. Every person in this partnership will be held responsible for the action or inaction of other people. For example, if one partner is sued, a lawsuit may claim the personal assets of the other partners.
Limited Partnership (LP)

Like a general partnership, a limited partnership is formed by two or more individuals. The difference is that, in a limited partnership, one individual is mainly responsible for the daily operation of the business. This individual is usually said to have taken an unlimited liability. Hence, the other individuals only have a limited liability. Their liability cannot exceed their financial investment. As such, they are only sometimes involved in business management decisions.
Limited Liability Partnership (LLP) 

Like a general partnership, in LLP, the partners are all responsible for the operation of the business. The difference is that each person in this partnership will not be held accountable for the action or inaction of the other partner(s).
Corporation
A corporation is a group of people or companies that merge to become one business entity. The operation of business corporations is recognized by law, and the business is a separate entity. Hence, the owners are not personally liable for the company's liabilities.
For this reason, most corporations follow strict legal processes like drafting articles of incorporation, which contain information like the location and name of the business, number of issued shares, and business purpose.
In most partnership or sole proprietorship businesses, the death of the owner(s) will mark the company's end. Corporations will continue to exist even when the founders or owners of the business die because they are legally protected from such an event.
Limited Liability Company (LLC)
Limited Liability Company has the features of partnerships and corporations. The organization is usually its own legal body, and the owners are not responsible for its operation or liability.
Business Sizes
Businesses can be differentiated based on their sizes. Generally, businesses are grouped into three based on their sizes, but this grouping may differ between countries and institutions.
Small businesses
Saying a business is "small" does not necessarily mean it struggles to pay its employees or its workforce is very low. In fact, many small businesses have an estimated annual return of $40 million and up to 1500 employees. However, small businesses in Africa typically generate an estimated $11 million yearly revenue and have up to 50 employees.
Small businesses are always owned by a single person and based within a region in a single country. They often have a single place of operation where all activities related to the business process are managed.
Medium/mid-market enterprises
Medium-sized businesses have more yearly revenue and employees. A typical African medium-sized business has up to 250 employees and an estimated $55 million as an annual return.
A single person or group may own medium-sized businesses. The company is often based within a country. Sometimes, they may have branches across other regions or states of the country, but they usually have a single point where all business processes are managed.
Large businesses
Large businesses usually account for most of the revenue or income generated within a geographical location. In Africa, most large enterprises generate more than $55 million yearly income, with more than 250 employees.
Large businesses operate in more than one country and may have more than one head offices where the activities of the company can be managed. These businesses often have a chain of operation with several departments working according to the organizational goal. As a result, departmental heads are overseeing smooth daily business activities.
A group of people usually owns large businesses and often issue out stock to finance their day-to-day operations. In such a business, the decision-makers are the board of directors elected to oversee or manage the organization.
Read Also: Startup Business Tips: How to Build A Successful Business in Africa
Examples of Businesses in Africa
MTN Group

MTN Group was founded in 1994 as M-cell. The company provides telecommunication services. Its headquarter is in Johannesburg, South Africa. They boast as the largest provider of African telecommunication and eleventh globally.

Dangote Group

This is the company of the African richest man, Aliko Dangote. It is a conglomerate of industries that produces several commodities like building materials such as cement, foods, household equipment, etc. The company consists of several subsidiaries, all involving businesses related to food, shelter or construction. The company has its headquarters in Lagos, Nigeria.
ShopRite Holdings

ShopRite Holdings was founded in 1979 in Brackenfell, South Africa. They are the largest retail supermarket in Africa. They have over 145,000 employees and thousands of stores across over 15 African countries.

Global Telecom Holding 

Formerly called Orascom Telecom Holding SAE, Global Telecom Holding provides telecommunication services in Africa and some Asia countries. The company is based in Egypt and has subsidiaries in Algeria, Bangladesh and Pakistan.

Ethiopian Airlines 

Founded in 1945 by the Ethiopian government, Ethiopian Airlines started its services with the DC-3/C-47 aircraft, which soon multiplied into several aircraft. Now, the Ethiopian Airline flies across the African continent, Asia, Europe, America and the Middle East. It is headquartered in Bole International Airport, Addis Ababa, Ethiopia.

Cevital

Founded in 1998, Celvital is an Algerian business focusing on retail and agribusiness industries. It is a privately-owned company with 23 subsidiaries and an estimated 18,000 employees in three continents.

Safaricom

Headquartered in Nairobi, Kenya, Safaricom is the leading telecommunication provider in East and Central Africa. The company boasts more than 25 million subscribers and over 5,000 employees. Their products include e-commerce, data, telephony, music streaming, etc.
Conclusion
Businesses drive the economy of every nation. They provide products and services that benefit society as a whole.
The main aim of every business is to make a profit. Therefore, irrespective of the scope, product or services they offer, the employees work together to drive more sales or increase customers.
"Hey! Did you find this article very insightful? Follow us on Twitter and Linkedin to know about recent happenings in the business world. Contact us directly on WhatsApp to spotlight your business to the right audience."